Restaurante Grano de Oro merges Costa Rican tropical with European cuisine under the expertise of French-trained Chef Francis Canal. Once a simple café, this restaurant has evolved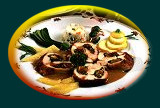 into one of San Jose's finest dining establishments, frequented by locals and tourists alike.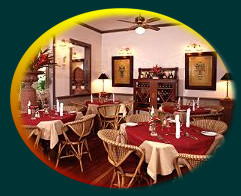 Specialty cocktails, classically presented dishes and delicious desserts are served in the charming ambiance of an intimate dining room, an adjacent sunroom and the tropical courtyard. Friendly, bilingual waiters serve breakfast from 6:00 a.m, lunch from 11:30 a.m., and dinner from 5:30-10:00 p.m.


"San José offers dozens of old homes that have been converted into hotels, but few offer the luxurious accommodations or professional service that can be found at the Grano de Oro."
Frommers's Costa Rica