Hotel Grano de Oro occupies a quiet street in the nation's capital of San Josť, close to the vibrant city center and numerous restaurants, theaters and shops.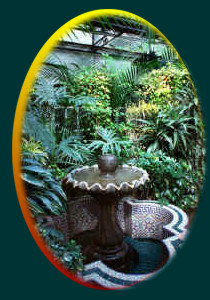 Home to nearly 1/3 of Costa Rica's 4 million inhabitants, San Josť boasts a blend of modern and classic architecture. Notable among the latter is the spectacular National Theater of colonial vintage.The city is the political as well as financial & business center of the country, and the home of several fine universities and museums. Itineraries should include the Jade Museum, which houses the largest jade collection in the Americans; the National Museum of history; the Gold Museum with its pre-Colombian treasures; and the Children's Museum, situated in a former penitentiary. A thriving Central Market, parks and pedestrian malls add to a visitor's enjoyment.
Just 20 minutes from the International Airport, San Josť rises 3770 feet above sea level. It shares an ideal climate with the rest of the Central Valley, averaging daytime temperatures of 75 F. The rainy season (or green season, as Costa Ricans prefer), begins in May and lasts until late October. During the day, sunny skies prevail until afternoon showers quench the vegetation for a few hours and freshen the air. The rest of the year generally brings hot clear days, and cool fresh evenings.