Guests delight in the tranquil ambiance of tropical plants and flowers found throughout the hotel. Additionally, a rooftop garden terrace with lawnbeds and Jacuzzi provides blissful, secluded lounging.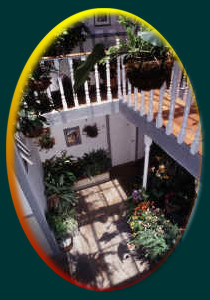 The Gallery gift shop displaying quality Costa Rican handicrafts is the perfect place to browse for that special souvenir of Costa Rica.
Additional services offered by the hotel:
In-room mini-bars
In-room cable TV
Restaurant room service
Secure, convenient parking
Tours and car rentals
Currency exchange
Direct-dial local and international telephones
Fax and mail service
Laundry service
In-room safes



"...the Grano De Oro exudes charm and superlative service. Unquestionably my hotel of preference whenever I stay in San Jose."
- Christopher P. Baker The Costa Rica Handbook