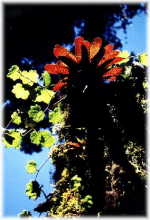 Location
Our lodge is located on the Talamanca Mountain Range, following the Panamerican Highway South from San Jose on 70 Km marker. Coming from San Jose the lodge's entrance is on the right hand side of the road, and you will be able to see our sign. Our lodge is 700 meters apart from the main highway. Driving time from San Jose: 1 ˝ hours. Driving time from San Isidro: 1 ˝ hours.



The following is a map of our location.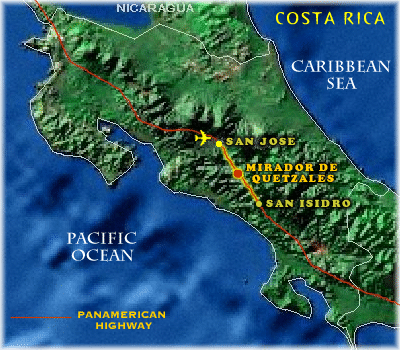 | Home | Rooms | Location | Reserve | Back to Lodging Alternatives | Questions? |
Tel: +(506)771-4582  Fax: +(506)771-8841
(SJO 0012) Selva Mar 1641 NW, 79th Ave. Miami, Fl 33126-1105 USA
All rights reserved.